A throwaway comment by a festival organiser that the problem of festival camping waste was here to stay and nothing could be done about it, led to the birth of The Love Your Tent campaign in 2012.
Our mission is to highlight the attitudes and issues around festival camping waste, and meaningfully engage both the promoters and public in discussion and action, to eliminate this needless problem and create safe and clean camping at events.
10 Years of Love Your Tent
How We Got Started
After a year of driving the Love Your Tent campaign in the press and at festivals, our first camping field was opened in 2013 at the Isle Of Wight festival in the UK with support including BBC Radio 1 DJ Nemone and The Observer Magazine (UK) who featured us on their front page as well as many of the artists appearing at that event.
Our Aims
We aim to inspire change in the hearts and minds of festival goers, event organisers and retailers, to bring about a sustainable approach to event camping.
A unique mix of skills & knowledge
Our Experience
Our directors are music and event production professionals, communications experts, an ecologist, and a music manager. They have worked in the music industry and events, even before leaving school, with some of the biggest names in entertainment and events. This combined knowledge and their experience of attending and working at hundreds of festivals helps us understand events and the environmental pressures from doing them.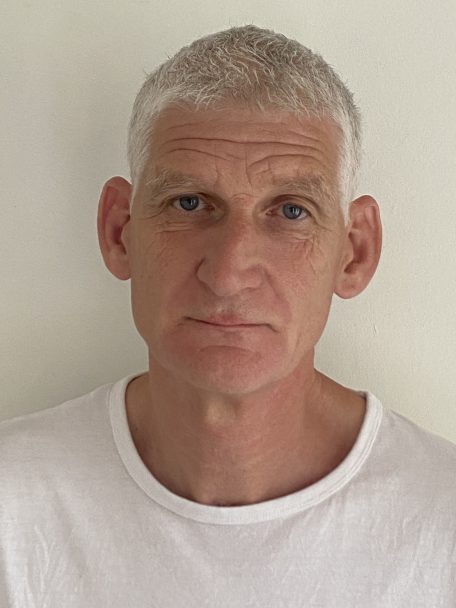 Richard Storey
Director of Love Your Tent
After a lifetime of working within the music, conference and events industry Richard undertook and gained an Ecology degree at Kings College, London. After several years working in sustainability,  Richard combined his knowledge and passion to bring his experience to the projects and festivals that we have involved ourselves in.
Graham Peacock
Director of Love Your Tent
Graham began his career building and running the Music Farm Studios in Sussex, UK, where he recorded many big name stars, before being invited to the West Indies to build a studio and record the local superstars.
He then freelanced engineered at many studios and eventually joined a band playing guitar, who were already succesful in the EU playing to audiences of up to 60K. Following this, he moved back to mixing but this time for live shows, working with many bands from Eternal to Moloko, whom he later managed until they disbanded in 2004.
Graham's live music career includes tour management and production management as well as booking festivals and talent scouting. He managed artists until 2014 when, after achieving gold status for Kelvin Jones in GSA, he thought it time for a change, joining Eco Action Partnership, formed by Rick, and Graham's wife, Juliet.